Teladoc
Feel better now! 24/7 access to a doctor is only a call or click away—anytime, anywhere with no per visit fee. With Teladoc, you can talk to a doctor by phone or online video to get a diagnosis, treatment options and prescription if medically necessary. Save time and money by avoiding crowded waiting rooms in the doctor's office, urgent care clinic or ER. Just use your phone, computer, smartphone or tablet to get a quick diagnosis by a U.S. licensed physician.
On-demand healthcare—wherever, whenever
Treatment for common medical issues such as colds, flu, poison ivy, respiratory infections, bronchitis, pink eye, sinus problems, allergies, urinary tract infections and ear infections
10 minute average doctor response time

Visits for all ages—from children to seniors
U.S. board-certified doctors with an average 20 years practice experience
Upon request, Teladoc can share visit information with your doctor

"…It is beyond my best expectations. I used it today and I have to tell you it was everything you said it was and more. I had a tooth infection, I called Teladoc and in less than 5 minutes a doctor called, in 1 hour I picked up a script. UNREAL...... Going to tell everyone I know how awesome this program is. Thank you, Thank you so much."
Greg J., CA
"Your service is 100%. I'm impressed!"
Marian B., TX
"I have used the service a few times and it is absolutely the best thing in the whole world. I Love, Love, Love, Love, Love it."
Michael K., TX
"It's hard to improve on an outstanding job."
Roy R., CO
"I love Teladoc! I used it when I had poison ivy. I was only sorry I hadn't used it days earlier. It was easy, quick and very convenient. I called Teladoc at 7:30 p.m. and had my prescription ready at CVS at 9:00 p.m. Then, I used my discount card for my prescription for steroids and they were half price."
Celeste C., TX
"Everything was excellent!"
Tavarra J., CA
"The doctor was very friendly and made me feel secure in his diagnosis. I have told three other people how well TelaDoc™ works!"
Linda M., GA
"Wonderful service! I had no problems."
Naomi J., AL
"The service was a blessing for me. Being without medical insurance and not sure how the service would work, I was shocked. "
Yolanda G., CA
"I was at work not feeling well but didn't want to leave work. So I decided to call Teladoc. It was a wonderful experience! The doctor called me back within 30 minutes. I spoke with him for about 15 minutes and he wrote me a prescription that I was able to pick up on my way home from work at my pharmacy! It was very convenient. Teladoc saved me money and I didn't have to miss time from work."
Ann
"One night my son had an upset stomach. I considered taking him to the emergency room but called Teladoc instead. The doctor suggested an over the counter medication and plenty of fluids. I'm thankful that I avoided the time and expense of going to the ER."
Mary
FAQ
Do I talk to "real doctors"?
Yes. Teladoc members only talk to actual doctors who are U.S. board-certified internists, state-licensed family practitioners, and pediatricians licensed to practice medicine in the U.S. and living in the U.S. When you request a visit, Teladoc will connect you with a doctor licensed in your state.
What are some of the common conditions Teladoc treats?
Common conditions include sinus problems, respiratory infection, allergies, urinary tract infection, cold and flu symptoms and many other non-emergency illnesses.
Can Teladoc handle my emergency situations?
Teladoc is designed to handle non-emergent medical problems. You should NOT use it if you are experiencing a medical emergency.
Can I speak with a specialist?
You cannot request to speak with a specialist directly, but our doctors may be able to provide guidance on the type of specialist you should see.
Can I request a particular doctor?
You cannot request a particular doctor. Teladoc is designed to support your relationship with your existing doctor. It is not a means of establishing an exclusive relationship with one of our doctors. Please know that all Teladoc doctors are highly qualified and go through rigorous training and credentialing. We have the largest physician network of any telehealth provider with board-certified, state-licensed doctors.
Can I get a prescription?
Teladoc does not guarantee prescriptions. It is up to the doctor to recommend the best treatment. Teladoc doctors do not issue prescriptions for substances controlled by the DEA, non-therapeutic, and/or certain other drugs which may be harmful because of their potential for abuse. These include, but are not limited to, antidepressant drugs such as Cymbalta, Prozac and Zoloft which are drugs that are harmful due to their potential for abuse. Also, non-therapeutic drugs such as Viagra and Cialis are not prescribed by Teladoc doctors.
View the current list of DEA controlled substances »
Where do the prescription drugs come from?
Teladoc does not dispense prescription drugs. Our nurses call the prescription into the local pharmacy of your choice.
Is my electronic health record kept private?
Health records are kept totally private and we employ robust encryption methods to protect your personal information. You determine who can see the information in your record.
Can I be turned down for a pre-existing condition?

We do not turn patients away because of pre-existing conditions.
Can I call Teladoc outside of the United States?
You can request a Teladoc visit from anywhere in the U.S. You will speak with a doctor licensed in your home state. You must have a U.S. address and a U.S.-based phone number for the doctor to call back at the time of visit.

Pharmacy
To locate a provider, click here.
Don't pay full price! Save 10% to 85% on most prescriptions at over 60,000 pharmacies. Just present your card to save an average of 46% at locations nationwide.
Compare your prescription prices and see for yourself at MyRxPrice.com
Participating pharmacies include CVS, Walgreens, Target and many other independent, national and regional chains
Even if you have insurance, present both cards at the pharmacy to receive the lowest price
Immediate family included

Pharmacy Savings Example
Drug Name

Quantity

Retail Price

Discounted Price

Savings

Percentage

High blood pressure medication (Amlodipine Tab 10MG)

30

$26.92

$8.17

69%

Antibiotics (Azithromycin Tab 250MG)

6

$29.29

$11.90

59%

High blood pressure medication (Losartan Potassium Tab 100MG)

30

$57.06

$9.55

83%

Weight loss medication (Phentermine Tab 37.5MG)

30

$26.77

$10.27

61%

Antidepressant medication (Sertraline HCL Tab 50MG)

30

$17.72

$9.25

47%

Proton pump inhibitor (Omeprazole Cap 40MG)

30

$56.82

$12.22

78%

Insomnia medication (Zolpidem Tab 10MG)

30

$37.30

$8.19

78%

Cholesterol medication (Simvastatin Tab 20MG)

30

$19.74

$8.18

58%
Based on member savings in August 2016. Prices are subject to change without notice and may vary by region.
Payment must be made at the time of service in order to receive a discount.
Lab Testing
Know your numbers! You have direct access to over 1,500 major clinical laboratories nationwide where you can save 10% to 80% on typical costs for lab work.
Test categories include allergies, vitamin and cholesterol levels, liver function, fertility, thyroid and more
Confidential results in as little as 24 hours for most tests

| Test | Retail Price | Your Price | You Save |
| --- | --- | --- | --- |
| CWP* | $535 | $97 | $438 |
| PSA | $107 | $44 | $63 |
| Thyroid Panel w/THS | $174 | $49 | $125 |
*Comprehensive Wellness Profile (CWP) with 50+ results includes: cbc, lipids, kidney, liver, glucose, electrolytes, bone and minerals.
"I needed 8 blood tests my doctor recommended I get. The lady who helped me didn't know how to work the NB card so I told her I was paying cash for the 8 test and she gave me a price of $753. I then asked her to give me a minute to call Direct Labs to see how this all works. Once on the phone with Direct Labs they asked me a few questions then requested the Fax number to the place I was at. When the fax came over the price was $437 a savings of $316 dollars. Not bad for the extra 10 minutes of effort. The $316 can pay for a new set of Ski bindings or some Fly fishing gear…"
Lyle S., UT
Lab benefit not available in MD, NJ, NY and RI.

MRI & CT Scans
A better image leads to a better diagnosis, better treatment and a better recovery. Save 40% to 75% on usual charges for MRI and CT Scans at thousands of credentialed radiology centers nationwide. You will be referred to a certified radiologist based on condition, preferences and location.

Savings may vary based on geographic location, provider and procedure performed. Available services may vary by provider.

Hearing Aids
If you suffer from hearing loss, you shouldn't have to empty your wallet to access hearing aids. Retail Hearing Care by Connect Hearing and Home Delivery Hearing Aids by Hearing Assist, the #1 direct to consumer hearing aid brand, will help you find an affordable solution with the fit, comfort, and amplification you need.

Retail Hearing Care by Connect Hearing

Free initial screening

Discount of 35% off the suggested retail price at retail locations nationwide

Two-year supply of hearing aid batteries

Two-year warranty

One-time replacement for loss or damage*

Unlimited follow-up care for cleaning and checkups with purchase

Home Delivery Hearing Aids by Hearing Assist
Discount of $100 off the lowest advertised price per pair of hearing devices at leading retailers or $50 off a single device**

Save 25% off any hearing accessories†

Enjoy a flat rate of $99 per year for the Peace of Mind protection plan†

Includes a 60-day money-back guarantee

Shipping is free

No prescription or costly exam needed to purchase your hearing solution

*Members must pay for all repairs not included in the warranty
**Subject to change
†
Discount only applies when a hearing device is purchased

CashBack Rewards Mall
Don't settle for full price! CashBack Rewards Mall makes shopping easy, rewarding and fun. Earn cash back on purchases made through a convenient online mall and save up to 80% on thousands of deals, promo codes and free shipping offers.
Over 3,000 of the most popular stores all on one site
Product Search engine allows you to shop and compares prices from over 100 million products in the inventories of our malls stores
CashBack Button browser extension alerts you when CashBack is available with a store, even when you are not logged into the mall
Download the Shop and Earn mobile app from App Store or Google Play
Between 3,000 - 5,000 daily special Hot Deals and Promo Codes that offer saving up to 80% off
Offers from top coupon clipping sites which make clipping coupons from the Sunday newspaper a thing of the past

Newly diagnosed? Undiagnosed? Just need more information or advice? You can get the information you need with confidential, online, personal interaction with licensed, board-certified physicians through email. You may also ask Doctors Online about behavioral health, nutritional and fitness advice and much more.
Doctors Online powered by eDocAmerica
The fast, easy way to get health information from an online resource you can trust. You have 24/7 access to doctors, pharmacists, psychologists, dentists, dieticians and more by email or smartphone app. You'll get treatment options and advice you understand. With Doctors Online, the doctor's always in!
Responses within a few hours
Secure Personal Health Record
Unlimited, confidential services include your immediate family

Doctors Online powered by eDocAmerica FAQ

Q. How does this benefit work?
A. Members can ask questions to a board certified doctor via email 24/7/365. After registering once, type in a subject, like poison ivy, and a question in the message field. A response from the doctor will be sent within 24 hours.
Q. What services are included?
A. Members may work with with a board certified doctor for guidance on treatment options for an illness. Members have access to psychologists for behavioral health questions and can get help with various other things including nutrition, fitness and much more.
Q. Are there any services with which Doctors Online will not help?
A. Emergency questions/issues and prescribing medications are excluded.
Q. Am I charged for each new question?
A. No, members are never charged for services through Doctors Online. Members may use this service over and over at no cost.
Q. Can I get general health info through Doctors Online?
A. Yes, members may get info through e-mail, such as health tips, links to quality resources and responses from doctors.
Q. Will the medical information I share remain confidential?
A. Patient Confidentiality is respected by Doctors Online. The website honors or exceeds the legal requirements of medical/health privacy. Personal information will not be given or sold to unaffiliated third parties.

Health Advocacy powered by Health Advocate™
Healthcare is complicated. Personal Health Advocates help you navigate the insurance and healthcare systems. They can help to:

Untangle medical bills and insurance claims

Locate doctors, specialists, hospitals, dentists and pharmacies

Clarify benefits and answer questions about tests, treatments and medications

Coordinate care among multiple providers

Assist with eldercare and related healthcare issues

Arrange second opinions

Transfer medical records

Provide information about generic drug options
Knowledge is power. With NurseLine™, you can become better informed about medical conditions and make smart, cost-effective choices for your healthcare needs. Get drug usage and interaction information from experienced registered nurses by calling the toll-free number 24/7. They are also staffed with bilingual nurses and have TTY/TTD access for the hearing impaired. Click here for detailed information.
NurseLine™ powered by Health Advocate™
Turn to NurseLine™ for trusted advice and information when you need it most. Highly trained registered nurses are on-call 24/7 to answer your questions for non-urgent concerns. Nurses can offer self-care tips, direct you to the appropriate care for immediate attention or tell you how to ease common problems such as a sore shoulder.


NurseLine™ powered by Health Advocate™ FAQ
Q. Who do I speak with when I call?
A. You will speak with Registered Nurses who will provide you with the best health information available. They use medical protocols developed by Healthwise, one of the most trusted sources of health information and have given reliable medical guidance to millions of Americans.

Q. What types of issues can I call about?
A. Nurses are available 24/7 to answer questions about symptoms, medications, health conditions and offer simple, self-care tips for non-urgent conditions.

Q. Can I call about family members?
A. Yes. NurseLine may be used by you, your spouse and your children.

Medical Bill Saver™ powered by Health Advocate™
Major issues can add up to major bills! Call Medical Bill Saver™ and rest easy.

Experts who know the ins and outs of billing practices will attempt to negotiate discounts on your behalf, possibly leading to a reduction in your costs

Receive an easy-to-read personal Savings Results Statement summarizing the outcome and payment terms for successful negotiations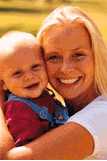 Worklife Services powered by Aetna

Need childcare, relocation services or caregiver support? Your worklife concierge helps with the good, the challenging and everything in between.
Find childcare, summer camps and school-age programs
Public, private and specialty school information from kindergarten through college
Resources for adoption, pregnancy, and disabled and aging loved ones
Referrals for house cleaning, lawn maintenance, pet care, and home and auto repair
24/7 counseling and referrals

Statistics
"Sixty-six percent of caregivers find it very or somewhat easy to coordinate care given by health professionals and service providers while 25% had some difficulty. Most caregivers report using other unpaid caregiver help (66%), and 35% used paid help." National Alliance for Caregiving/AARP, 2009
"43.5 million adults care for an elderly family member." Alzheimer's Association, 2011
"Nearly 11 million children under age 5 in the United States are in some type of child care arrangement every week." U.S. Census Bureau, 2011

Worklife Services powered by Aetna FAQ
Q. What is Worklife Services?
A. Worklife Services is a comprehensive telephone consultation service providing research and referral information for child care, elder care and care for people with disabilities.
Q. How does the benefit work?
A. Simply call the toll free number on the back of the card 24 hours a day, 7 days a week to reach a counselor with outstanding educational credentials and professional experience.
Starting with a national database of over 750,000 providers, the counselor will identify possible solutions and make between 20 to 30 calls to identify providers who match the specific family situation and ensure availability of care when it is needed.
Within 48 to 72 hours, a comprehensive referral packet is sent out. It contains profiles of providers who meet the family's needs, specifies availability of service, and includes educational materials to assist the family in making a decision about care. Two weeks later, the counselor follows up to determine if a decision has been made, if the member needs more referrals, and to answer any additional questions.
Q. What types of problems does Worklife Services deal with?
A. Expert counselors, experienced with the ins and outs of child and adult/elder care services, can help with:
Finding an in-home childcare provider for an infant or toddler
Making transportation arrangements to the doctor for a disabled elder who is living alone in another state
Understanding what Medicare, Medicaid or private insurance covers for an elderly relative's care and identifying programs that are available at little or no cost
Finding an after-school program or summer camp for a child in elementary school
Understanding the costs of various living arrangements if an elder adult can no longer live independently at home
Finding care for a child or adult with a debilitating disease
Q. What can I expect in the Provider Profile Packet?
A. The packet contains profiles with each provider's name, address, contact, title, services provided, applicable fees, and any other special comments. Depending on the services required members might receive additional information such as CPR/ First Aid certification information and admission requirements for a childcare center.
Q. What can I expect in the Educational Materials Packet?
A. The Educational Materials Packet Members includes comprehensive notes and guidebooks covering a broad range of dependent care topics.
Q. Is there someone I can turn to with questions about my Worklife Services benefit?
A. Yes. Simply call the toll-free number on the back of your membership card and an experienced counselor can help with any questions or concerns.

Coast to Coast Vision™
To locate a provider, click here.
Your eyes are the windows to your health. Now you and your family can see better savings at over 20,000 vision providers nationwide, including national chains and local retailers. You save 10% to 60% on glasses, contacts, laser surgery, and exams.

20% to 60% off prescription eyewear including most frames, lenses and specialty items such as tints, coatings and UV protection
10% to 30% off eye exams
Participating chains include LensCrafters, Pearle Vision, Visionworks, JCPenney, Target and more
Your eye doctor not in our network? The nomination process is a breeze!
10% to 40% off contact lenses through America's Eyewear mail order service
40% to 50% off the national average cost of LASIK surgery

FAQs
Q. What is the vision benefit? Does it include eye exams? Does it include contact lenses?
A. The vision benefit offers 10% to 60% discounts on eyewear and eye care at more than 20,000 vision providers throughout the United States. Providers include national optical chains such as LensCrafters, Pearle Vision, Visionworks and JCPenney, as well as regional chains and thousands of independent practitioners. Often many participating locations offer discounts of 10% on eye exams for both eye glasses and contact lenses. Additionally, the ophthalmology portion of the network offers 10% to 30% discounts on eye exams and surgical procedures, including the popular laser surgeries in select markets.
On average, members receive a 20% discount on replacement contact lenses (excluding disposable lenses) at retail locations. Members may elect to use the mail order service to purchase replacement contact lenses (including disposables) at a 10% to 40% discount.

Q. Is Coast to Coast Vision™ (CTC) discount insurance?
A. No. While an insured plan is available, CTC is a discount eyewear and eye care program. There is no paperwork. The participating retail optical locations will give the discount at the time of the purchase.

Q. Can members use CTC if they already have vision insurance?
A. Yes. In most cases CTC can be utilized to reduce out of pocket expenses. For example, once the insurance benefit has been exhausted, members may use their discount to buy additional pairs of glasses or contacts.

Q. Is there a limit on the number of times the benefit can be used?
A. There is no limit on the number of times the member or family member can take advantage of the savings provided by CTC.

Q. Does the CTC discount include family members?
A. It includes the member, their spouse and all legal dependents.

Q. What is included with CTC membership?
A. Prescription glasses and contact lenses are discounted 20% to 60% in most cases. Eye exams are discounted 10% to 30% where available.

Q. Why does the discount vary from 10% to 60%?
A. Many variables go into the calculation of the discount such as market demographics, location, hours of operation, one-hour service capability and level of retail mark-up.
Example - a chain provider in a major metropolitan mall, open seven days a week, 10 hours a day with an on-site lab, will more than likely have a different mark-up than an independent practitioner in a rural community. However, members will pay almost exactly the same price for the exact same materials regardless of where the purchase is made. Only the percentage of discount off retail may vary.

Q. Can members receive the discount at any optical location?
A. No. Members must go to an optical location that is contracted with Coast to Coast Vision to receive a discount. Our providers include national, regional and local chains as well as thousands of independent professionals.

Q. What is a dispensing fee?
A. The dispensing fee is the amount of money that is added to the provider's wholesale acquisition cost of materials. It is generally the only profit made by the provider on your purchase.

Q. Is the eye exam discounted?
A. Yes, at approximately 4,000 of our 20,000 vision providers nationwide. Our member service representatives can tell you which locations discount eye exams in your area.

Q. What do I do when I get to the location to get my discount?
A. All you need to do to receive your discount is show the provider your membership card and tell them you are with Coast to Coast Vision. It is very important that you mention Coast to Coast Vision Network to ensure a discount at the time of purchase.

Q. Do I get the discount if the store is running a sale?
A. The location will not combine our contracted discount with the sale price. However, in most cases, the Coast To Coast Vision price will be better than the sale price.

Q. Do the retail locations mark up the merchandise to give me the discount?
A. No, you receive the discount because CTC brings the buying power of millions of members to the optical retailers participating with us.

Q. How do I get my eye doctor or optician on the Coast To Coast Vision network?
A. If you wish to refer your doctor to the CTC network, just give us their name, address and phone number and we will contact them about becoming a provider. If your practitioner does not wish to join the plan, you can still use him/her for your eye exam. Simply take your prescription to one of our participating providers to receive your discount on glasses or contact lenses.

Q. How can I be guaranteed the greatest savings on contact lenses for me and for my husband?
A. Although members receive a 10% to 20% discount when purchasing replacement contact lenses at participating optical centers, the greatest savings and selection for contact lenses is often offered through the mail order program. Replacement contact lenses are discounted at 10% to 40% below retail.

Q. Can I purchase disposable contact lenses at a discount through a participating optical center?
A. No. Disposable lenses are generally priced as "loss leaders" at the retail stores. However, members can use the mail order contact lens program to receive discounts when ordering disposable lenses.

Q. What if my contact lenses are destroyed while I'm on vacation?
A. Simply call the toll-free number on the back of your membership card. The patient registration keeps your prescription on file until it expires and we can send your replacements overnight to you almost anywhere in the world.
Q. What is LASIK?
A. LASIK (Laser-Assisted In Situ Keratomileusis) is an outpatient treatment that uses an Excimer Laser (cool beam of light) to gently reshape the front surface of the eye (the cornea). Reshaping the cornea redirects the light angle as it enters the eye to refocus correctly on the retina. This allows images to be more sharply focused. Vision recovery is rapid, and there is little or no post-operative pain. With refractive procedures, your dependence upon glasses and contact lenses should diminish significantly.
Q. Can LASIK be done if I have astigmatism?
A. Yes, the LASIK procedure has been approved to effectively treat astigmatism as well as myopia (nearsightedness) and hyperopia (farsightedness).

Dental powered by Aetna Dental Access®
To locate a provider, click here.
Smile brighter with big savings at over 262,000* available dental practice locations nationwide. Use your card over and over again to keep your teeth sparkling clean!

In most instances, save 15% to 50% per visit**

Save on dental services such as cleanings, X-rays, crowns, root canals and fillings

Need specialty dental care? Save on orthodontics and periodontics, too!

Show your card with the Aetna Dental Access® logo and pay the discounted price at checkout
*As of April 2020. **Actual costs and savings vary by provider, service and geographical area.
Savings Examples
| Procedure | Average Cost* | Average Cost with Aetna Dental Access* | Member Savings |
| --- | --- | --- | --- |
| Periodic Oral Exam | $70 | $35 | $35 |
| Comprehensive Oral Exam | $108 | $50 | $58 |
| X-Ray, Intraoral–Complete Series Including Bitewing | $163 | $87 | $76 |
| X-Ray, Bitewings– Four Films | $79 | $41 | $38 |
| X-Ray Panoramic Film | $139 | $78 | $61 |
| Cleaning (Prophylaxis)–Adult | $124 | $67 | $57 |
| Cleaning (Prophylaxis)–Child | $91 | $51 | $40 |
| Sealant Per Tooth | $72 | $37 | $35 |
| Filling– 1 Surface Resin (White) Filling, Front (Anterior) Tooth | $200 | $101 | $99 |
| Crown– Porcelain Fused to High Noble Metal (i.e. gold) | $1,278 | $825 | $453 |
| Restorative Crown – Porcelain Fused to Noble Metal | $1,236 | $790 | $446 |
| Root Canal Front Tooth (Anterior) Excluding Final Restoration | $860 | $531 | $329 |
| Root Canal Premolar Tooth (Bicuspid), Excluding Final Restoration | $973 | $632 | $341 |
| Root Canal Molar, Excluding Final Restoration | $1,189 | $851 | $338 |
| Scaling/Root Planing Four or More Contiguous Teeth | $272 | $162 | $110 |
| Periodontal Maintenance For Patients Who Have Been Previously Treated For Periodontal Disease | $166 | $90 | $76 |
| Complete Upper Denture (Maxillary) | $1,528 | $1,003 | $525 |
| Extraction of Erupted Tooth or Exposed Root - Includes Local Anesthesia and Suturing If Needed | $219 | $99 | $120 |
| Comprehensive Orthodontic Treatment Child | $5,991 | $3,549 | $2,442 |
*Actual costs and savings may vary by provider, service and geographic location. We use the average of negotiated fees from participating providers to determine the average costs, as shown on the chart. The select regional average cost represents the average fees for the procedures listed above in Los Angeles, Orlando, Chicago and New York City, as displayed in the cost of care tool as of June 2018.

Dental powered by Aetna Dental Access® FAQ
Q. How does the dental plan work?
A. Participating dental providers are listed in the membership fulfillment kit; members may also call the toll-free number located on the back of the membership card Monday through Friday, 7 a.m. to 7 p.m. and Saturday, 8 a.m. to 5 p.m. Central Time. When calling to schedule an appointment the member should identify him/herself as a member of the Aetna Dental Access® program. To receive the discount the member must present the membership card and pay the total discounted bill at the time of service.
Q. Is there a limit to the number of times the card can be used?
A. No. Members and their families may take advantage of the savings any time throughout the year. Members may also change dentists within the network whenever they choose.
Q. May this discount be combined with dental insurance?
A. In some cases, members may use both. If your insurance company allows you to submit claims after service, simply visit a participating dental provider, pay the discounted bill and submit the bill and claim to the insurance company. The net out-of-pocket cost will be lower because the insurance company would reimburse the member the percentage of the reduced bill as defined in their insured plan. If your insurance company does not allow the policyholder to submit claims, the discount dental can only be used for services not paid for by the insurance such as cosmetic dentistry or services after your annual maximum has been met.
Q. Is there someone that can answer questions about the card and services offered?
A. Yes. Simply call the toll-free number located on the back of the membership card Monday through Friday, between 7 a.m. and 7 p.m. Central and Saturday between 8 a.m. and 5 p.m. Central. A member services representative is standing by to answer any questions.

Dental Benefit is not available to VT residents.
The discount program provides access to the Aetna Dental Access® network, which is administered by Aetna Life Insurance Company (ALIC). ALIC does not offer or administer the discount program, and is not an affiliate, agent or principal of the discount program. Dental providers are independent contractors and not employees or agents of ALIC. ALIC does not provide dental care or treatment and is not responsible for outcomes.

Vitamins
Everyone has different health goals, and eVitamins has the products to help you reach them. Find the best prices online for the most trusted brands of vitamins, herbs, nutritional supplements, whole foods, baby care, skincare, and more. Save on products for you, your family and even your pets.

Use the mobile app or order online

Get an exclusive 10% off orders of $50 or more

Enjoy the lowest prices available, with savings up to 75% off typical costs of wellness products

Get free shipping on orders over $49, or on nearly 17,000 qualifying items

Vitamins FAQ
Q. Can I use this benefit at any retail location?
A. The benefit is only available online or by phone.
Q. What are the advantages of using this benefit as opposed to shopping for vitamins at my local retailer?
A. You can choose from top name brands and over 12,000 products from the convenience of your home or office.
Q. Aside from vitamins, what other products are discounted?
A. In addition to vitamins, you will find discounts on weight loss products, fish oils, digestive aids, antioxidants, sports nutrition and more.

Diabetic Supplies
Save 10% to 50% on diabetic testing supplies, and get a free fully-audible blood glucose meter with your first order. With the convenient online, pre-paid program, you receive discounted diabetic testing supplies shipped directly to your home. Services include:
Free shipping on diabetic supply packages
Tracking information updates via email or text
Annual testing program or purchase-as-needed options available
No prescription required for OTC testing supplies
100% satisfaction guaranteed, or you get your money back

Retail Health Clinics
Save 10% at select Walgreens on everything from prevention and wellness services to monitoring and managing ongoing health conditions. Medical professionals treat allergies, injuries, coughs, colds and more.
Over 150 Healthcare Clinic at select Walgreens nationwide
Walk-ins or appointments available
Medical professionals include board-certified family nurse practitioners and physician assistants
Prescriptions may be written, if necessary
Exceptions may apply. Certain services may not be available in all states.

Health Wealth Connection
Resources and information to help you manage your health and personal finances. Whether you're trying to lose weight, relieve stress or depression, or reduce your credit card debt, Health Wealth Connection will help you reach your goals. It's like having a health coach, financial planner, nutritionist and counselor all in one place.
Wellness resource for managing health and finances
Tips on health, money and managing stress from Suze Orman, Deepak Chopra, Geneen Roth, Dr. Mark Hyman and more

Allegro Durable Medical Equipment
Save 20% to 50% on medical equipment shipped directly to you, plus an additional $5 on orders over $100! Save on walking aids, wheelchairs, scooters, hospital beds, bathroom safety, orthopedic products and more.

Financial Wellness powered by askAFS
You shouldn't have to waste hours of your life worrying about money. With Financial Wellness, you gain a helping hand to guide you through the major financial changes and challenges you'll face throughout life, from paying for college to buying a home to managing a budget. Call a financial counselor for a more hands-on approach, or tackle your financial situation independently with learning tracks through the Online Financial Wellness Center.

Accredited or Certified Financial Counselors are accessible by phone to assess issues, discuss options, and help you determine the best course of action for your situation

Online Financial Wellness Center does the heavy lifting for research, providing a variety of vetted articles, videos, worksheets, checklists, and more to guide your financial wellness journey

Established learning tracks include resources for major life events, like getting married or having a child, and general financial goals, like developing a budget and eliminating student debt
Financial Helpline does not provide investment, legal, or tax advice.

Legal Services
Have legal questions? Get legal answers from experienced lawyers at discounted rates. Attorneys help with traffic tickets, bankruptcy, divorce, and spousal and child support. Additional services are also available at no cost to you!
Free services* include one-on-one consultations, attorney-made phone calls, help with legal documents, assistance with welfare and INS, representation in small claims court, and a Simple and Living Will
Attorneys only charge $125 an hour or 40% off their hourly rate, whichever is greater
10% off all contingency-based cases
You'll be referred to plan attorneys based on location, language and area of law
*In certain situations, attorney liability may require plan attorneys to ask for a retainer prior to providing some of the free legal services.

Legal Services FAQ
Q. Can I change attorneys for whatever reason?
A. Yes. Call the number on the back of your membership card for a new referral to a participating attorney anytime.
Q. What areas of law are available?
A. All areas of law are eligible for the discounts; including but not limited to, simple traffic offenses to more complicated custody, criminal and civil suits.
Q. Are family members eligible to receive these services?
A. Yes. This benefit may be used by you, your spouse and legal dependents.
Q. Where can I find a complete description of benefits?
A. Click here for more information.

Roadside Assistance
Stranded? Car trouble is no trouble. Roadside Assistance is there for you and your immediate family to help with a flat tire, lock-out, battery, collision and even towing—with coverage up to $80. They will even bring you fuel, oil, fluid and water 24/7!
Limit one service within 72 hours and five services per year. This is not an insurance product.


ROADSIDE ASSISTANCE FAQs
Q. How does this benefit work?
A. Just by calling the toll-free number on the membership card, a service vehicle is dispatched to the member's location. Emergency Roadside Assistance is available throughout the United States and Canada, 24 hours a day, 365 days a year. Members only pay for any costs in excess of the $80.00 per occurrence limit plus any non-covered costs.
Q. Can the vehicle be left unattended where it became disabled and still be serviced?
A. Service providers are not allowed to service an unattended vehicle so it is important that the vehicle remains attended after the call for assistance has been placed.
Q. Can members still be reimbursed if they pay out of pocket at the time of service?
A. Members must contact Emergency Roadside Assistance's 24-hour, toll-free number to have an authorized network service provider dispatched to their assistance. Assistance obtained through any source other than the Emergency Roadside Assistance provider is not covered and is not reimbursable. In the event that service is not obtainable through the Emergency Roadside Assistance provider, the member will receive an authorization number from the Emergency Roadside Assistance provider and will receive a refund of payments made according to the program benefit and coverage limits for services secured independently.
Q. What exactly is considered a "covered emergency?"
A. The following are covered emergencies, subject to $80.00 per occurrence limitation:

Towing Assistance – When towing is necessary, the covered vehicle will be towed to the closest qualified service facility or to any location requested;
Battery Service – If a battery failure occurs, a jump-start will be applied to start the covered vehicle;
Flat Tire Assistance – Service consists of the removal of the flat tire and its replacement with the spare tire;
Fuel, Oil, Fluid, and Water Delivery Service – An emergency supply of fuel, oil, fluid, and water will be delivered if you are in immediate need. You must pay for the fuel or other fluid when it is delivered;
Lock-out Assistance – If your keys are locked inside of the vehicle, we will provide assistance in gaining entry to the vehicle.

ID Sanctuary™
With ID Sanctuary, you can rely on immediate, personalized attention from a fraud specialist whenever you need it. Fraud specialists are armed with the knowledge to help reduce the risk of identity theft and provide unlimited restoration assistance should you fall victim—giving you emotional support and peace of mind.
Unlimited 24/7 restoration assistance whenever your identity has been compromised
Step-by-step guidance through the identity restoration process if you become a victim of identity theft or fraud
Document replacement assistance when identification documents such as Social Security cards, birth certificates, passports and driver's licenses are lost, stolen or destroyed
Credit inquiry activity alerts
One bureau credit report, credit score and monitoring
Access to an online educational resource with new articles, information, tips and best practices to protect against identity theft
Includes you and up to four legal dependents 18 and over


ID Sanctuary is NOT insurance and has a no-risk 30-day money-back guarantee.
ID Sanctuary is powered by CyberScout. Since 2003, we have been leading the charge against hackers, thieves and even simple human error by providing solutions that deliver prevention education, proactive protection services and swift remediation for millions of households. Our long-term commitment is to be a leader in the personal security industry by deploying new technologies and practices to ensure clients and their customers have the latest tools to protect the privacy and security of their most valuable assets.
Teladoc

Pharmacy

Lab Testing

MRI & CT Scans

Hearing Aid

CashBack Rewards Mall

Doctors Online

Health Advocacy

Nurseline™

Medical Bill Saver™

Worklife Services

Vision

Dental

Vitamins

Diabetic Supplies

Retail Health Clinic

Health Wealth Connection

Durable Medical Equipment

Financial Helpline

Legal Care Direct

Roadside Assistance

ID Sanctuary