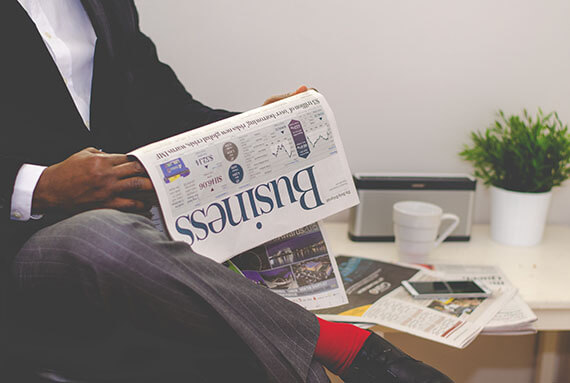 The benefits of a having a financial advisor
start with being able to have a professional review everything regarding your finances including: Credit cards, bank accounts, personal and business loans, 401(k)s, mortgages and loans and any other financial asset or liability needs to be examined, documented and tracked.
Your financial advisor is understanding and should review some sound financial principals. What are your financial principals? And why should they be so important?
Here are three simple key financial principals: invest early, save more than you spend and allow for margins.
Setting Realistic Goals and Aims
The first thing a financial advisor is going to do is to ask you questions about your goals and aspirations. What are your plans for the future and are these goals realistic? Can they be achieved and how do you know if they can be? What would you need to do to achieve these numbers?
A Clear Financial Plan
Along with understanding your goals and aspirations for the future is understanding and putting together a basic financial plan. Your advisor will do this for you and put it in writing. Are you looking for high or low risk? But establishing a policy to follow, your financial advisor will make investments based on these assumptions. The investment policy statement should reflect the strategy and goals for your investments as well as your age.
Another advantage of a financial advisor is that of asset allocation and movement of assets. This requires research and analysis. There are a many different components for understanding the motion of investments. There are market conditions that affect asset allocation. How is your asset performing and how is it performing against other market conditions? How is the fund going to be changed in the future? What is the best timing to move your assets?
The process of deciding where funds are allocated within various investment vehicles and asset groups is at the heart of an investment strategy designed and maintained by your financial advisor. This understanding requires more than just disciple, and can mean the difference from above average performance to below market returns.
Of course understanding the market from a long term vision can have many benefits. An experienced advisor can be familiar with certain trends and patterns and can know when to hold or sell. This can have a profound effect on the growth of your nest egg.
There is also the value of having an advisor that can help you shift your strategies as you age. Different strategies can and will affect your final amount. Knowing when to move one investment from one risk to another as you age can help you be more prepared and better suited for your retirement as well as being familiar with tax laws.
Behavior Management
One of the most important things about having a good financial advisor is… Peace of Mind. Are you able to sit back and watch the market fluctuate or not? When asked what emotions an investor felt as he watched his investments rise and fall– this was his list; Positive(it's going up), confident(still going up), thrilled(looking good), euphoric(going to buy a new car), surprised(turned the other way), worried(heading downward), panic stricken(I'm never going to retire), defeated(why didn't I spend the money), cautious(it's going up again), hopeful(it's rising), encouraged(still going up), positive(I'm feeling great again) and this goes on every day, and some days the market closes down, so you have all night to think about that.
Convinced? This up and down of your emotions and investments might be just enough to justify the fees your financial advisor charges and give you a little piece of mind. But remember, that as we age our abilities decline, so even if you are doing great investing now, this might decline in the future as we grow old and our problem solving abilities tend to decrease.
Did you know that NAC Members can speak to a financial advisor by phone to help you answer your questions and help establish financial goals?
Not a member yet? Join today!