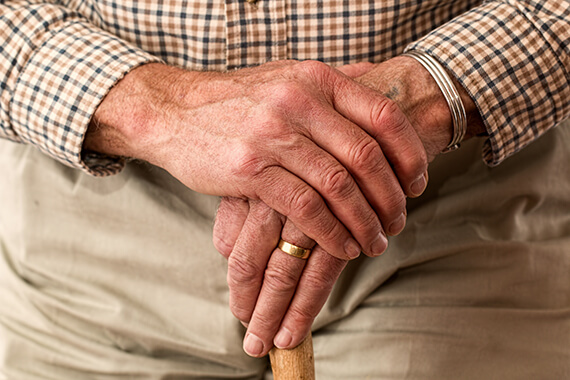 Retirement can be the start of a wonderful vacation or the beginning of juggling bills and life threatening illnesses.
Taking the time to prepare is key to having a happy long life, since statistics show that stress over money issues can be a major cause of heart disease and early death.
Even though you think you are prepared, things can arise that are unforeseen. Changes in inflation or health issues can have an effect on your nest egg.
How to handle retirement?
So how do I avoid the dilemma of retirement? Well the first thing you will have to do is review all of your finances. A good place to begin is to enter them into a projected retirement calculator. The good news is that in the age of the internet there are many websites that can help you make these calculations for free. Chase, Edelman financial, Edward Jones, Nerd wallet, Money.com, Forbes, Vanguard, Schwab, Kiplinger, Fidelity, all have easy to use calculating software.
Calculating how much you need
To calculate how your financial future will look you need to add the correct data set. Most Retirement Savings Calculator websites require the following: Current age, current income, spouse's income, current retirement savings (Rate of Return Minimum, Annual Contribution, Maximum Annual Contribution), projected rate of inflation (this can be from 0-10%), projected retirement age, number of years of retirement income, income replacement at retirement, pre and post retirement investment return, social security benefits.
Age is a factor
For example, a 25-year-old with $8,000 saved, earns $40,000 a year, will have needed about $2,900 a month in retirement to live. He would need to save only about $500 per month to age 68 to make it. However, at age 35, the numbers change, assuming more than $25,000 in savings, he would have to put aside almost $1000 per month to age 68 to live the good life. This doesn't take into account a sudden shift in the economy. Compounding interest makes the years more valuable than you might think.
These quick calculations can make you stand up and take notice but remember there are other factors that might help. Don't let this discourage you, most financial people when asked how much you should save will save the classic statement, "as much as possible." There are changes that might occur as you age, you might even stay at your job longer than you thought or the price of gas might drop. As you age often your expenses will decrease as your inclination for around the world cruises and exotic meals decrease.
Depending on your age, around 10-15% of your income should be put into some form of retirement savings. Of course, the older you are the higher the percentage, the younger the lower and there are also variations depending on whether you have an aggressive, or safe form of investments. But you can never save too much. Diversification (stocks, bonds, 401k(s), real estate, precious metals, coins) is very good for keeping a hedge on inflation. Remember gold, a precious metal that has been around for thousands of years is an excellent method for preserving your wealth.
Health is important
The amount you will need to save for retirement will also depend a lot on your health. The difference between taking care of yourself to till a ripe old age versus having a live in nurse feeding you expensive medicines is enormous. Do you want to stay in your house or are you going to need some help? So keep that in mind and put your health first.
Did you know that NAC Members can speak to a financial advisor by phone to help you answer your questions and help establish financial goals aimed towards your retirement?
Not a member yet? Join today!