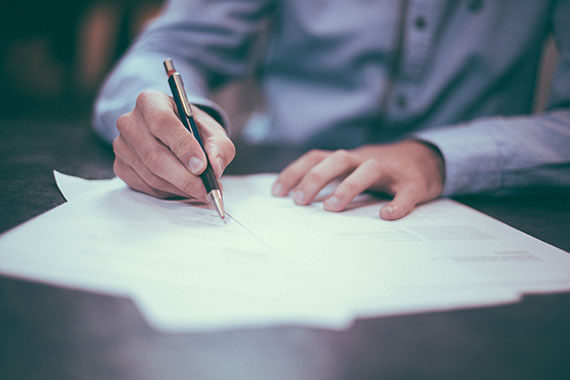 Even though we all recognize the need for having a last will and testament, more than half of us do not have one.
The excuses for not having a last will and testament go from general laziness to a deep rooted fear of death. But all of us need to think about we can help our loved ones by taking the time now to put one together.
Of course, not having a last will and testament, won't prevent the inevitable from happening. The only difference is whether you will have taken care of your assets and family properly after you're gone.
Every adult needs a last will and testament. For parents of children, a last will and testament will determine who gets custody of your children should you die unexpectedly. Without a last will and testament, the court will determine who becomes their guardian. This process can be painful and difficult for the children. So for their sake, you need to help your family by naming their guardians for them until they reach adulthood.
You might say, "that I don't have a family or significant wealth." Sure it might seem like that, but we should look at all of your assets. Without a will, all your assets will most likely go to the government. All of your stuff from your car to your large screen TV will be sold at auction, even family heirlooms or a favorite painting will be sold. Don't you want your nephew to have that watch he loved? Perhaps you wish to leave all your assets to a non-profit, without a will they will go the government. Of course, that's fine, if that's what you want. But if you want it to go to that environmental group, you need to state this before you die.
The will needs to be kept up to date. When the will is not up to date, many issues can occur. Changes such as the birth of a child, or the acquisition of significant asset must be added to the will. You must name all of your children in a will, otherwise they can contest the will. Even the loss of a friend would affect the will, since that asset would need to be re-determined in the event of death.
Reasons for changing a will:
Marital changes (getting married or divorced)
Adding assets (stock and bonds)
Moving to a new location
Birth or adoption of new family member
Acquisition of heirlooms

A change in marital status in some instances can void a previous will. By naming all of your heirs you will reduce the time and money it takes to process your will, processing a will is also known as probating the will. So updating your will is as important as the initial creation, especially if there had been significant changes. Perhaps the guardian or executor you named previously can no longer handle their responsibilities. The executor is the person you choose to control your estate. A will that is up to date saves time and money, especially if monies are needed by family members.
Without a will there are many additional costs. For example, Court costs, from trying to locate children, to running ads in local papers. These costs can reduce your estate value. Of course you will still need witnesses, but the cost of actually creating the document will be significantly reduced.

Did you know that Legal Advice is available to NAC Members regarding their wills and trusts?
Not a member yet? Join today!