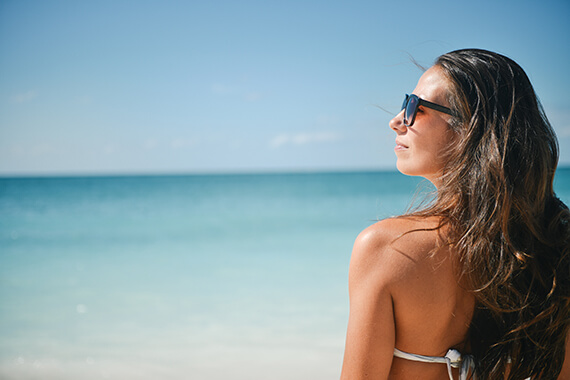 Southern California is blessed with beaches up and down the coast so you have many options for a quick getaway. One of my favorite day trips is to Santa Barbara.
It's only 90 miles and takes about an hour and half from Los Angeles without traffic. So it's close enough to be able to take the kids on a road trip or a great place to plan a wedding.
There are many different ways to get to Santa Barbara; train, bus or car. With popular beaches, you should arrive early to get a good spot on those hot summer days.
Santa Barbara
Activities
For the athletic in mind there are always bikes or kayaks to rent. The beautiful beaches are filled with green grasses and lots of space to spread out with plenty of bike path along the coast. Since Santa Barbara is surrounded by Islands, there is kayaking and other water activities. These islands can be visited by boat or kayak and offer a fresh and exciting time.
For those that rather wheel around, you can easily rent bicycles for the day. You can ride up and down the Pier, then up to State Street and back down to ride up the coast on a beautiful path. You can stop for lunch at The Shoreline Park, a long beach of land overlooking the ocean or ride all the way to the Mission rose garden with plenty to explore.
For those that love flowers and gardens you should not miss the Santa Barbara Botanic Gardens. With more than 5 miles of trails and 78 acres of wildlife to see it is a sanctuary that should not be missed. Where else can you go from Redwood Forests to Yucca plants?
Santa Barbara is also filled with many great farms who join together at the weekly farmer's market to show off their latest wares. You can find everything from fresh olives to fresh cheeses to organic produce—great for those snacks later on.
If sailing is your passion, don't forget to visit the Santa Barbara sailing center, there you will find a helpful staff that can direct you to a variety of guided tours and maps explaining the rugged coast.
Dining & Arts
Santa Barbara has everything from beautiful cafes on the coast, to wine tasting and olive farms to enjoy. There are more than 15 wine tasting rooms including Au Bon Climat, Margerum, and Kunin to sample within walking distance. For those warm nights, you'll probably want to enjoy a meal on a patio breathing in the fresh ocean air.
For dinner, there are so many great restaurants to choose from, but I just gave up and went to one of my favorite places, the Santa Barbara Shellfish Co. on the pier. It may look touristy and it's upscale, but the food and service is excellent and the giant fish tanks are fun to look at.
After dinner you can take a long stroll on State Street, a frequent spot for University of California at Santa Barbara college students. State Street is one of those great blocks that you will never forget with small fun shops in artistic overtones to fancy restaurants and loads of great shopping. And don't forget to sample the many different varieties of local olives that Santa Barbara is famous for.
Santa Barbara is full of galleries and plenty of folk art. There are pottery stores and lots of artists. And if you want to visit a great museum there is also the Santa Barbara Museum of Art and the historic Courthouse to visit.
So for your next day off, pack some sun lotion and, take a drive to Santa Barbara, it's just a few hours away and it will seem like another world, for all the family to enjoy.